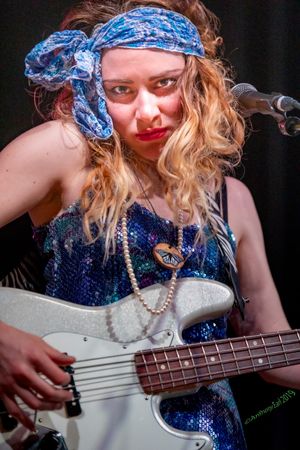 Meredith Salimbeni - "Mer Sal" 
Mer Sal has contributed her vocals with giants Scott Kinsey, Jimmy Haslip, Scott Henderson,  Danny Carey, and many others, across projects and genres.  Blue Canoe Records released hers and Scott's recently viral album "Adjustments" on all platforms in 2021, and within a year, it became a niche sensation across multiple continents.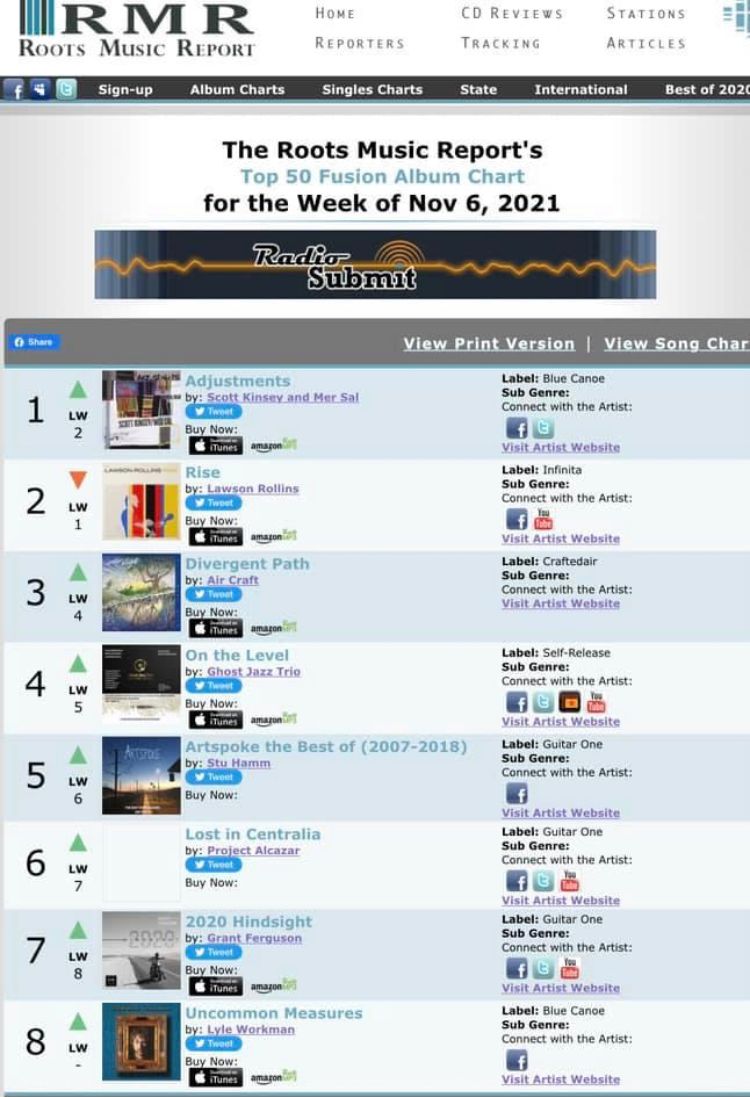 Meredith has worked with 
Jimmy Haslip, Scott Kinsey, Jeff Lorber, Laura Clery, Paul Perress, Melbreeze, Jimmy Earl, Toshi Yanagi, Gary Novak, Jeff Richman, Gergo Borlai, John Daversa, Andrea Ladanyi, Karl Sterling, MSM Schmidt, Chef Dave Blues Allstars…
 
Recorded with:
Scott Kinsey, Scott Henderson, Danny Carey, Bob Reynolds, Brandon Fields, Steve Tavaglione, Michael Landau, Oz Noy, Nir Felder, Walt Fowler, Achibald Leggonaire, Peter Erskine, Junior Braguinha, Josh Smith, Laura Clery, Mitch Forman, Pedro Martins, Alex Machacek, Jimmy Haslip, Hadrien Feraud, Tim Lefebvre, Michael Janisch, Cyril Atef, Marilyn Scott, and more!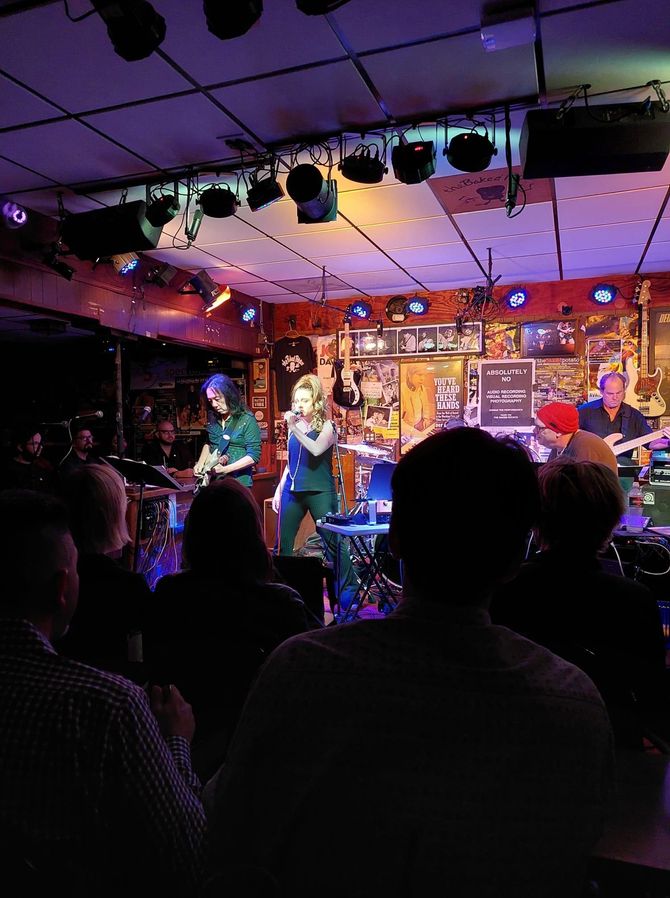 QUOTES :
'"…of course if Jimmy Haslip says trust me, you listen. So I came to the vocal session and proceeded to meet Mer. We really hit it off on the session and got some really great vocal takes – her professionalism really knocked me out …"
"...I was really impressed by just how good she actually is .. " 
-Scott Kinsey, in interview with Angel Romero, Progressive Rock Central, September 2021
 
"[Mer Sal] sets the standard against which all other female fronted Americana blues oriented recordings will be measured [...] in Colorado."   
-Chris Kresge, The Colorado Sound Playlist

"Get [Smile], throw it on, and just listen to it. You will listen to it again and again. If not… you're probably dead inside."  
-Jay Wallace, Bandwagon Magazine
 
"Sal herself takes on the bass for "Tiny Circles" and "Bleeding Tears", and Kinsey performs the Trilian bass on "Crying Smile" and "Fifty Circles Around the Sun." Beyond that, they called on Tim Lefebvre, Hadrien Feraud, Jimmy Haslip, Junior Braguinha, and Michael Janisch to supply the low end."
 -Kevin Johnson, No Treble
"Mer Sal is bumping with soulfulness!" 
-Ferell Aubre, The Jazz Word 
 
"Vocalist Mer Sal has a rich and expressive voice"
"She gets earthy!"
-George W. Harris, Jazz Weekly
 
"Oh, did I mention that this woman can SING."  
-GREG "BLUESDOG" SZALONY, Blues Blast Magazine 
 
"Sal scats through this tune and the mid-century vibe reminds me of jazzy buskers in the French Quarter."
-Julia, BolderBeat
"Mer Sal's dynamic vocals fit well!" 
-Smooth Jazz Daily 
  
"The vocal stylings of Mer Sal are thoughtful and sound like pop at first, until she reaches almost the halfway point in the song. Then, she switches to a little vocalese that any jazz fan would appreciate." "Refreshing and worth hearing!" 
-Dodie Miller-Gould, LemonWire 
  
"

Mer Sal has a rich and expressive voice...She gets earthy!" - George W. Harris
— Jazz Weekly
Let's do some business
Distribution and copyrights questions: Blue Canoe Records (Joseph Patrick Moore)
Management: Michael Charlasch, Morphist
Bookings/Business: Contact form directly below
Usually, emails are answered within a day.